Martin International is committed to providing the highest quality U.S. Coast Guard training to mariners seeking U.S. Coast Guard merchant mariner credentials (document, license and/or endorsement). Our expertise as a training organization enables us to work closely with the marine and offshore industries in compliance with federal regulations. Our experienced staff takes pride in ensuring that each mariner receives the appropriate merchant mariner credential for his/her marine or offshore career.
Founded in 1982 by Commander Walter Martin
Owned and operated by his son Captain Russell D. Martin
Licensed by the Louisiana Board of Regents
Member International Association of Drilling Contractors (IADC)
Provides the marine and offshore industry with essential U.S. Coast Guard and foreign approved training and licensing
Licensed by the Louisiana Board of Regents, Martin International maintains the highest standards of excellence in providing the marine and offshore industry with training and education. It is our goal to continually improve our services and training courses while initiating new courses that are vital to marine and offshore personnel.
Martin International, founded in 1982 by Commander Walter Martin, is owned and operated by his son, Captain Russell D. Martin since 2007.
The Right Choice
Choosing the right training school for your employees is a critical decision. Our goal is to provide a licensed and trained employee that you can count on to make good, sound decisions. Martin lnternational's experienced instructors ensure that all students understand and are confident with all class material.
We Will Be Here
We know how important it is to protect your vital documentation. Don't entrust your valuable documentation to a company that may be closed tomorrow! Martin International has been here since 1982 and we will be here tomorrow—with your documentation.
Martin lnternational's Training Center: The Ideal Location
In 1998, Martin International completed construction of its training facility in LaPlace, Louisiana. This site was selected because it is located:
At the intersection of I-10 (Exit 209) and I-55 (Exit 1).
Adjacent to the Days Inn and within blocks of the Hampton Inn, Best Western and Holiday Inn Express. (We have negotiated very reasonable rates with these hotels to provide accommodations for the majority of our students.)
20 minutes away from New Orleans International Airport via I‑10.
Near several service stations.
Near several restaurants, including full service and fast food.
Our building was designed from the ground up as a multi-purpose maritime training facility. In addition to ample reception, office and work spaces, we have five classrooms for 20+ students each, two of which can be opened up to make a much larger meeting space. In 2005, we purchased an adjacent 4,000 square foot building for classroom expansion.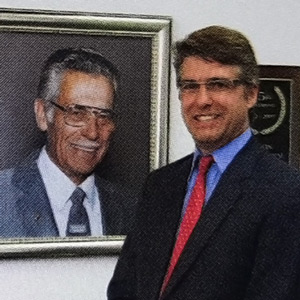 Our Crew
Russell "Rusty" Martin

President & Instructor
Linda Martin

Executive Vice President
Chrystine Thomas

Office Manager & Licensing Specialist
Ann Porche

Class Registration/ Enrollments/ Lodging & Licensing Specialist, Medic First Aid/ BasicPlus CPR, AED Certified Instructor
Naomi Swanson

Licensing Specialist & Foreign Endorsements (Bahamas, Liberia, Marshall Islands, Panama, Vanuatu)
Janay Richie

Licensing Specialist